NOVELS BY M.K.TOD
Stories of Resilience, Strength, and Hope
On a sunny summer day, when Tate and Theo are out for a picnic with their grandparents, they discover a tall tree with wide, spreading branches – a tree that's perfect for climbing.
The brothers are surprised that Grandma wants to climb the tree as well. But when Grandma slips and Tate and Theo fall while trying to save her, the boys tumble into an adventure involving strange people, dangerous work, tiring days at sea, and fearsome battles.
Can Tate and Theo survive in this long-ago world? Why has a girl called Emma joined them? What will they learn about friendship, family, and responsibility? Will they ever find their way home?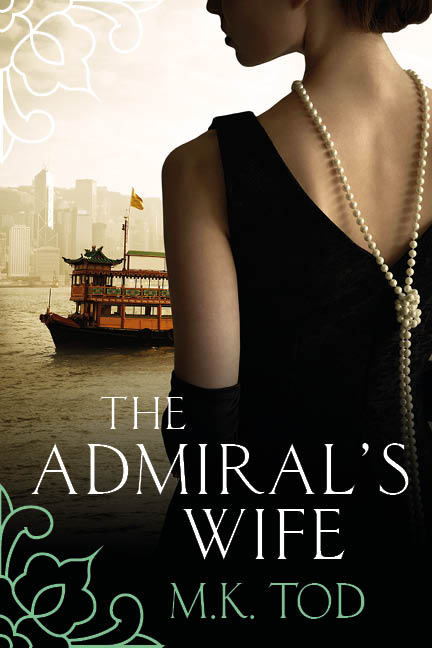 Published by Heath Street Publishing 2022
The lives of two women living in Hong Kong more than a century apart are unexpectedly linked by forbidden love and financial scandal.
In 2016, Patricia Findlay leaves a high-powered career to move to Hong Kong, where she hopes to rekindle the bonds of family and embrace the city of her ancestors. Instead, she is overwhelmed by feelings of displacement and depression. To make matters worse, her father, CEO of the family bank, insists that Patricia's duty is to produce an heir, even though she has suffered three miscarriages.
In 1912, when Isabel Taylor moves to Hong Kong with her husband, Henry, and their young daughter, she struggles to find her place in such a different world and to meet the demands of being the admiral's wife. At a reception hosted by the governor of Hong Kong, she meets Li Tao-Kai, an influential member of the Chinese community and a man she met a decade earlier when he was a student at Cambridge.
As the story unfolds, each woman must consider where her heart belongs, the meaning of family, and what she is prepared to risk for love.
Paris 1870. Raised for a life of parties and servants, Camille and Mariele have much in common, but it takes the horrors of war to bring them together to fight for the city and people they love.
A few weeks after the abdication of Napoleon III, the Prussian army lays siege to Paris. Camille Noisette, the daughter of a wealthy family, volunteers to nurse wounded soldiers and agrees to spy on a group of radicals plotting to overthrow the French government.
Her future sister-in-law, Mariele de Crécy, is appalled by the gaps between rich and poor. She volunteers to look after destitute children whose families can barely afford to eat.
Somehow, Camille and Mariele must find the courage and strength to endure months of devastating siege, bloody civil war, and great personal risk. Through it all, an unexpected friendship grows between the two women, as they face the destruction of Paris and discover that in war women have as much to fight for as men.
War has a way of teaching lessons – if only Camille and Mariele can survive long enough to learn them.
When Grace Hansen finds a box belonging to her beloved grandfather, she has no idea it holds the key to his past—and to long-buried family secrets. In the box are his World War I diaries and a cryptic note addressed to her. Determined to solve her grandfather's puzzle, Grace follows his diary entries across towns and battle sites in northern France, where she becomes increasingly drawn to a charming French man—and suddenly aware that someone is following her…
Through her grandfather's vivid writing and Grace's own travels, a picture emerges of a man very unlike the one who raised her: one who watched countless friends and loved ones die horrifically in battle; one who lived a life of regret. But her grandfather wasn't the only one harboring secrets, and the more Grace learns about her family, the less she thinks she can trust them.
Time and Regret is available in paperback, ebook and Audiobook formats.
Subscribe to my newsletter for bits about life, books of interest, upcoming releases, and giveaways…
In May 1914, Helene Noisette's father believes war is imminent. Convinced Germany will head straight for Paris, he sends his wife, daughter, mother and younger son to Beaufort, a small village in northern France. But when war erupts two months later, the German army invades neutral Belgium, sweeping south towards Paris. And by the end of September, Beaufort is less than twenty miles from the front. During the years that follow, with the rumbling of guns ever present in the distance, three generations of women come together to cope with deprivation, fear and the dreadful impacts of war.
In 1917, Helene falls in love with a young Canadian soldier wounded in the battle of Vimy Ridge. But war has a way of separating lovers and families, of twisting promises and dashing hopes, and of turning the naïve and innocent into the jaded and war-weary. As the months pass, Helene is forced to reconcile dreams for the future with harsh reality.
Unravelled: Two wars. Two affairs. One marriage.
In October 1935, Edward Jamieson's memories of war and a passionate love affair resurface when an invitation to a WWI memorial ceremony arrives. Though reluctant to visit the scenes of horror he has spent years trying to forget, Edward succumbs to the unlikely possibility of discovering what happened to Helene Noisette, the woman he once pledged to marry. Travelling through the French countryside with his wife Ann, Edward sees nothing but reminders of war. After a chance encounter with Helene at the dedication ceremony, Edward's past puts his present life in jeopardy. When WWII erupts a few years later, Edward is quickly caught up in the world of training espionage agents, while Ann counsels grieving women and copes with the daily threats facing those she loves. And once again, secrets and war threaten the bonds of marriage.
Unravelled is available in paperback from Amazon (US, Canada and elsewhere), and in e-book formats from Amazon, Nook, Kobo, Google Play and on iTunes.